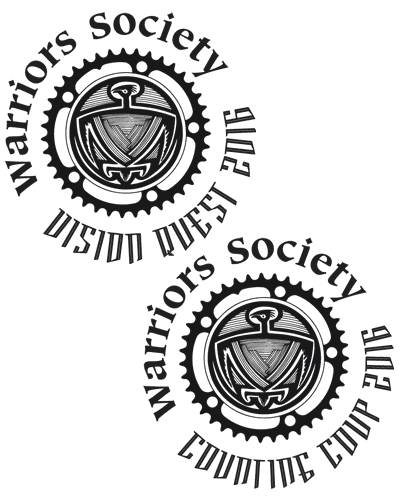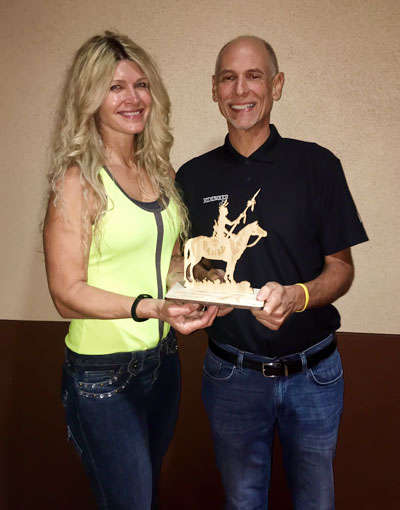 We finally did it!
We got the Vision Quest and Counting Coup events off!
Vision Quest
Repeating his 2014 results, Tinker Juarez came in first in the Vision Quest with a time of 5:15:42, followed in 2nd by Nate Whitman (who had competed in 14 consecutive Vision Quests), with a time of 5:28:45. In third was Dana Weber with a time of 5:31:32. The first female finisher was Madeline Bemis with a time of 7:07:51 and the first single speeder was Mark Scheetz with a time of 7:15:45.
For all the results in the Vision Quest go to our Vision Quest results page.
Counting Coup
In first place in the Counting Coup was Ryan Fedorow with a time of 3:42:32, followed in second by Pascal Bonaventure with a time of 3:57:40. In third was Dan Mahlum with a time of 4:10:06 with the first single speeder (rigid) being Doug Andrews with a time of 4:20:12. The first female finisher was Kristen Kelly with a time of 6:30:00. The youngest rider in the Counting Coup was Dylan Vanek (14) who finished with a time of 5:27:22.
For all the results go to our Counting Coup results page.
Photos
Finish Line photos provided by photographer John Early are available on Flickr.
Pictures from top of Holy Jim can be viewed here.
Results
The following are the results of the King and the Queen of the Mountain Series, which combined the finishing times of our May Trabuco Challenge and the Vision Quest (pro-class) and the Counting Coup (intermediate class):
Pro 20-40
1. Charly Kemp
2. Chris Heinrich
3. Charlie Gilmore
Pro 50 and Up
1. Tinker Juarez - Overall Champion
2. Joe Ruffino - 2nd Overall
3. Steve Dickson - 3rd Overall
Male Intermediate 20-49
1. Jimmy Adamas
2. Clint Allen
3. Marlon Olivares
Male Intermediate 50 and Up
1. Doug Andrews
2. Bill Toth
3. Thomas Harden
Female Intermediate
1. Kate Mullarkey
2. Jeanine Reiswig
One thing to note on the ages of the participants. They are off by up to two years due to the fact the majority of participants registered in November of 2013. Some have been corrected by participants contacting us with the proper ages.
The 2016 recipient of the Bob Haislett Inspiration Award was Leigh Heyer. The Haislett award was named after club member Bob Haislett (now deceased), who in his early 70's attained the record as the oldest finisher of the Vision Quest on both geared and single speed bikes. Leigh has been battling cancer and was in remission but now he's battling it again. He wrote us regarding his battle:
Dear Chris Vargas,
I have had the privilege of completing the Counting Coup six times, and I am registered for the event later this month. The Pow Wow has been a major milestone and source of strength and inspiration in my life. The friendships and camaraderie developed over months of long training rides, and the challenge of standing on the starting line in the dark, heart pounding in anticipation, with the spot lights and generators buzzing while you wave the smoky torch to bless the riders are memories I will always cherish.
Seven years ago, while training for the Vision Quest, my fitness suddenly dropped off. Tests revealed that I had cancer. I had an operation and it was removed. On my first day home from the hospital I looked up at the top of Saddleback Mountain and vowed that someday I would be up there again. The following Spring, in 2010, I raced the Counting Coup. That year Eric Brown, Elaine Gold, and I received the Bob Haislett award. To this day my award hangs on the wall beside my bed, with my seven feathers hanging from it, and it remains an inspiration.
This year, again while training and riding strong, my fitness began to desert me. Subsequent tests revealed the cancer that I thought was a distant memory had returned. Doctors gave me the only treatment that could kill the cancer, and I went to the hospital for daily radiation treatments throughout the summer. A month ago I returned to the doctor to find out if those treatments had been successful. I wore my 2010 Pow Wow shirt that day, the one with the brave with the red band across his eyes, to the appointment. That shirt has always symbolized strength and courage for me. With my two daughters by my side I found out that the treatments had not been successful.
My oncologist told me that if I have any bucket list rides, now is the time to do them. I immediately thought of the Counting Coup, but the radiation had taken its toll on my body. I had not done a ride over two hours with any significant climbing since January, The event I used to train four months for was then only a month away, and I was so weak at that point I was barely able to ride at all.
In something of a miracle, or perhaps an answered prayer, in the last 10 days I have started to feel good again. A few days ago I attempted to ride Blackstar-Motorway. I thought if I could do that I would at least start the event, experience the almost mystical ride through Blackstar, with the dust and the maze of lights and riders shoulder to shoulder in packs under the canopy of darkened oak trees, and then watch the line of headlights stretch out like glowing stars on the switchbacks below as we climbed together toward daylight on the Main Divide.
I made it down Motorway and even a ways up the paved road at Maple Springs in a surprisingly respectable time. I am determined now to finish the race this one last time.
Since my first CC in 2006 I have made friends with many of the Warriors, training with Larry Harden, Vicki Lukina, Keith Parsons, Bob Hale, Reed Price, John Early, Chip Leopard, Barry Wood and many others. All are upstanding people, and proud representatives of your club. Since the day we received our awards, Eric and Debbie Brown have been partners with me on my cancer journey. When my cancer came back I knew they would understand my challenges, hopes, and fears as only those who have been on this path can. They have listened and encouraged me in ways I can never repay. All this strength, fellowship, and hope has been possible because of your club, the Warrior's Society, and this event, the Pow Wow, which is so much more than a bike race.
Thanks and God bless you,
Leigh Heyer
We wish Leigh the best of luck.
We also want to wish VQ competitor Mike Crowther, who crashed on the Motorway resulting in a compound fracture of the leg, out best wishes for a quick recovery.
Thanks to our major sponsors El Pollo Loco (who has provided us with their delicious food for many years), Clif Bar and SENA technologies and our minor sponsors The Other Room web design, SHARE, The Path Bike Shop, BRC (Blue Ribbon Coalition) Dennis Duty Fabrications (which donated the awards for the King and Queen of the Mountain Series and Vision Quest/Counting Coup) and Natti Bar.
We also think the SOARA ham radio club and all their hams for helping to keep track of all our participants and all our other volunteers who manned aids stations, check points, timing and did Dual Sport and mountain bike sweeps.
We especially would like to thank Mr. and Mrs. McKittrick for donating the use of the Trabuco Flyers Airfield for this and future events.
We hope to have you back for the 2017 King and Queen of Saddleback Mountain Series.
The Trabuco Challenge (Saturday, May 13th) will be the series final and we plan to have it be a family friendly event with a bounce house. We plan on improving our staging area by renting tables and chairs from a party rental supplier and for the Vision Quest and Counting Coup (Saturday, April 8th) we also plan on allowing you to drop a car off at the finish line overnight so you don't have to take the shuttle.
Thank you all for your support!
The Warrior's Society