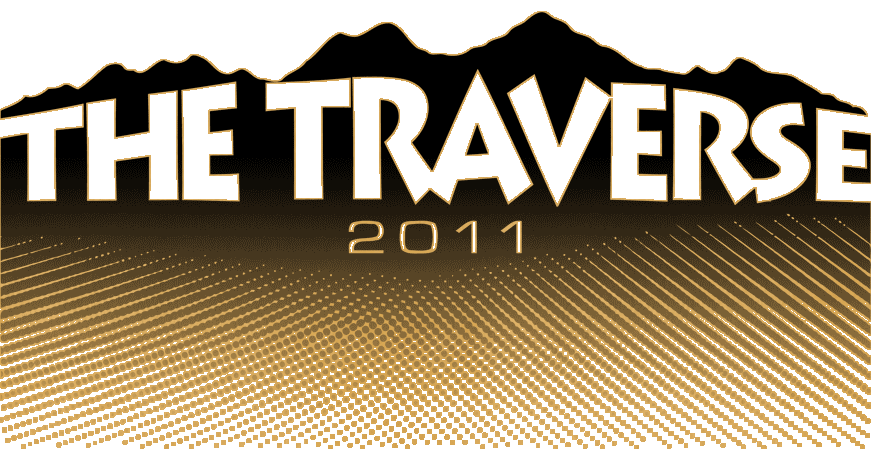 As we woke in the morning it was drizzling heavily and we believe that that may have been what contributed to 53 no shows as some participants may have thought that the trails would be muddy and a mess. But as we drove to Black Star the drizzle stopped and it was dry at the start. Actually, it was perfect weather with cool temps.
We did have a few people that had some bad falls with plenty of road rash and a couple of more serious injuries such as Doug Small who sustained a torn ACS ligament and Benjamin Smith who dislocated his shoulder; but all in all no life-threatening injuries (thank God!).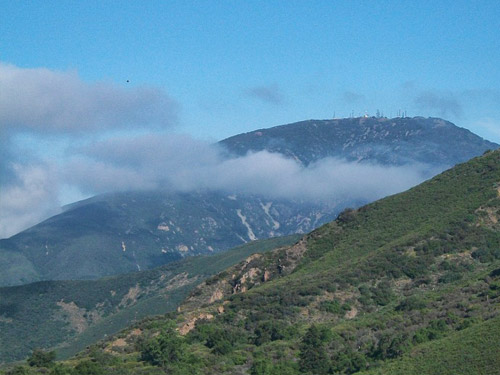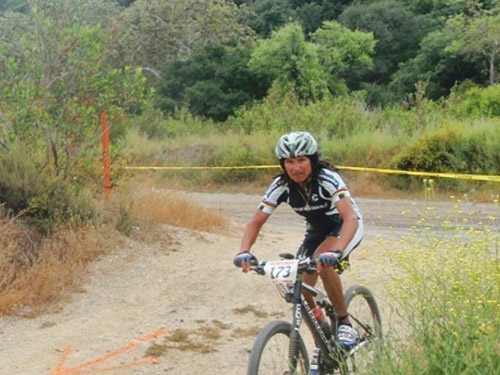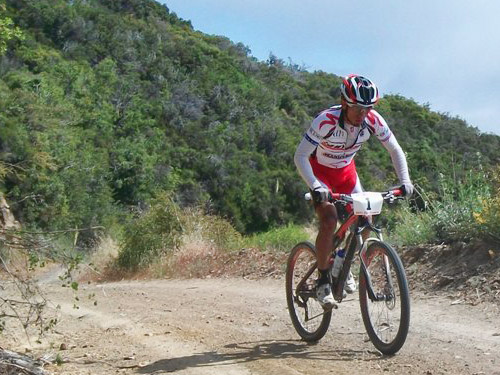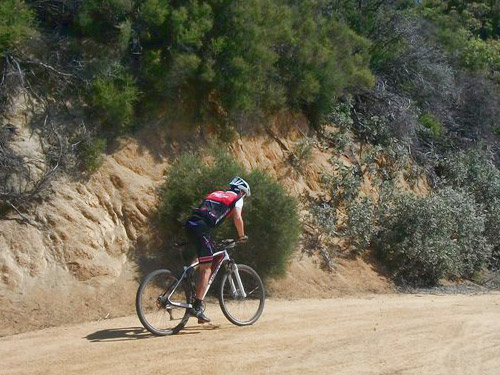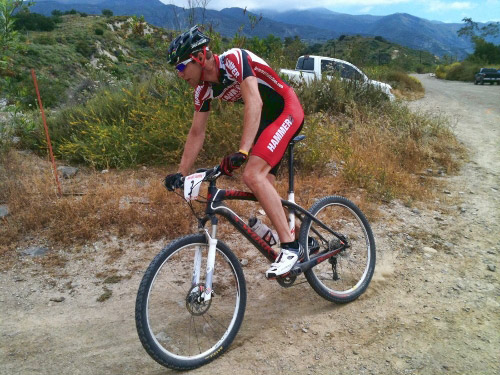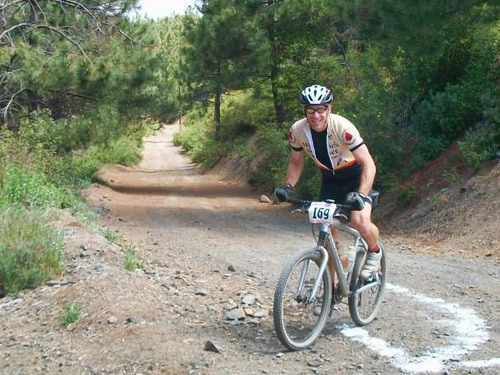 In the Pro Class, 44 year-old Tinker Juarez continued his first place winning streak (he was first at the Vision Quest) with a time of 03:44:01, with local Pro Manuel Prado in second place with a time of 03:54:05.
Geoladders guru Doug Andrews as third place with a time of 03:58:44 with Daniel Munoz in fourth place with a time of 04:01:58, Mario Correa in fifth place with a time of 04:13:37, Allen Laframboise was sixth place with a time of 04:18:14 and the only pro female, Heidi Volpe, in seventh place with a time of 04:49:09.
The rest of the class finish times can be found here.
The "crazy award" was handed out to the last place finisher Andrew Walker from Utah. He was talked into signing up for the event by his brother. His brother mentioned that he better train, but going into the event he had never rode anything further then a 15 miles. This obviously left him in a situation on The Traverse that lead to some serious suffering, cramping and determination to finish, especially with all the bail out spots along the way. But he was determined to finish and not quit so he kept going and made his cut offs. He finished to his family cheering him on at the finish line!
Club member Eric Hull posted his wrap up, with pictures on So Cal Trail Riders.
You can also read Jens Raz' report on mtbracenews.com.
We are thankful for the support of our Major Sponsors El Pollo Loco, who provided an excellent lunch, Shimano (they've supported us from the beginning), Cannodale, O'Hara's Pub at the Orange Circle, Rock and Road Cyclery, Switchback Cyclery, the Silverado Modjeska Recreation and Parks District and The Other Room web design.
We'd also like to thank our minor sponsors, Reach Air, Cynergy Cycles of Santa Monica, Trails End Cycling, Two Wheels One Planet, Okole Stuff, Denis Duty Fabrications, BRC, Coca Cola, the SHARE Mountain Bike Club, Oakley and Be True Foods.
Thanks to all those who helped with the trail work prior to the event including Ned Reynolds and Gene Frial our Trail Work Directors.
Many thanks to the following volunteers who made the event possible:
Motorcycle Support riders Ken Rands, Tim Panttaja and Chris Casey.
Sag medical support Bob McCarter.
Silverado Motorway Check Point volunteers Jeff Parish and Calvin Mulder.
Four Corner Check Point volunteers Chris Vargas, Bob, Allison and Lance Rust, Robert Otanez (EMT) Medical support and Patty Gentile.
Upper Holy Jim Check Point volunteers Gerry Huth, Erik and Debbie Brown and Tom Hobbs (EMT).
Ham operators Clark Croisette and his brother Daniel.
West Horse Thief Check Point volunteers Chip Leopard and Josh Avila.
Trabuco Check Point volunteers Dave Zander, Bill Hines and Eric Hull.
Holy Jim Check Point volunteers Jesse Vargas, Keith Eckstein and Treve Messimer.
Timing Director Suzanne Martin and her volunteers Jason Martin, Kathy McNeill, Preston and Angelika Drake, Camron Panttaja and Clark Croisette.
Executive Director Sherry Panttaja and her O'Neill Park "finish line" staff Joe Lopez, Jordyn Panttaja and Vicki Lukina.
Shuttle Drivers and staging area set up volunteers Dave Ross, Barry Wood, Pete Allen, Bob Hale and Reed Price.
Hospitality Director Jim Simescu.
And last but not least another thanks to Barry Wood who designed the event t-shirt.
We also thank the SOARA Ham club for use of their repeater and special thanks to Jake Rodriguez and Debra Clark with the U.S. Forest Service for their support as well as the staff of O'Neill Park who have been the most wonderful hosts over the years. We also thank Forest Volunteer Jay Gentile for supervising and assisting with the event.
We'd also like to thank Third District Supervisor Bill Campbell for his support of the event.
Our next event is the June 4th Toad Festival
Thanks again for your support!
The Warrior's Society