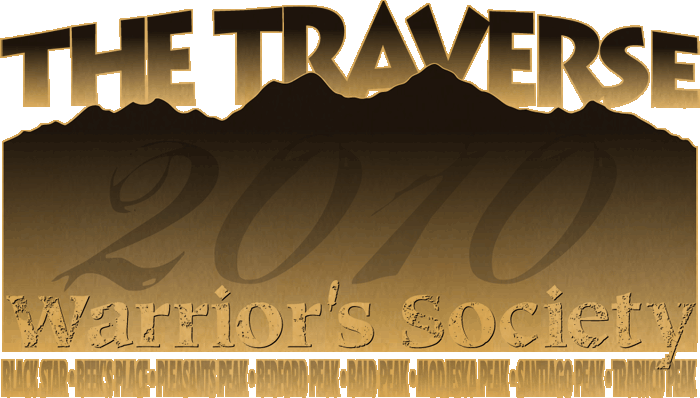 We had great conditions for the 2010 Traverse and for the second year in a row Manuel Prado won the Pro Class with a time of 03:51:25. Doug Andrews of Geoladders came in second with a time of 03:57:00 followed by third place finisher Daniel Munoz with a time of 04:04:55. The oldest Pro finisher was die hard 65 year-old Douglas Kubler with a time of 07:00:30.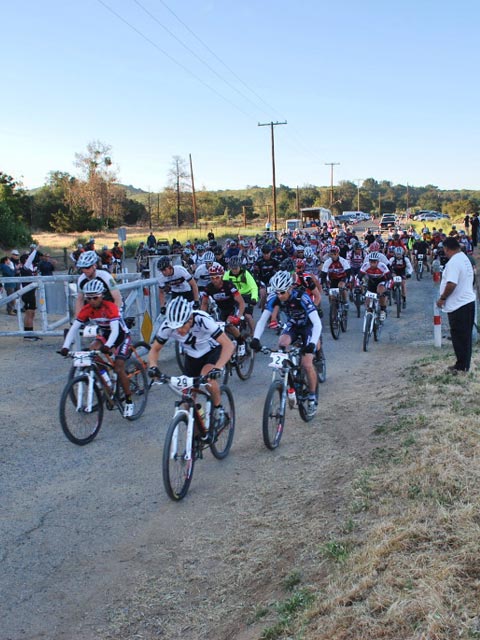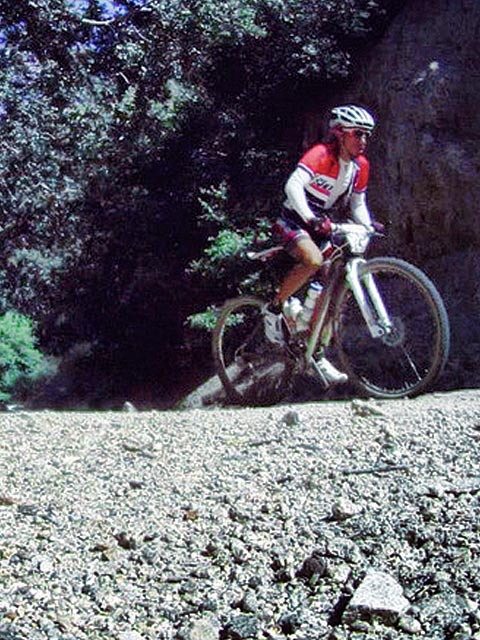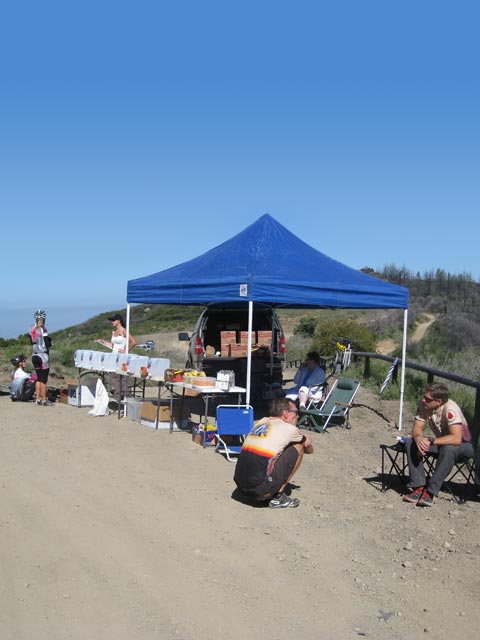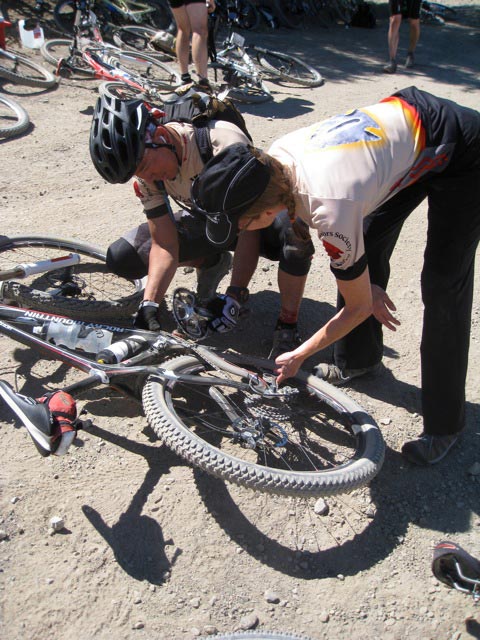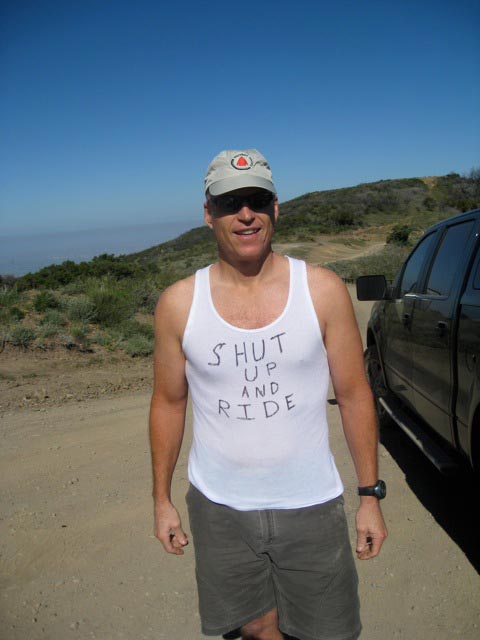 In the female open class Heidi Volpe was first over the line with a time of 05:07:05 followed by Laura Knight in 2nd with a time of 05:49:37 and Mary Dannelley in 3rd with a time of 06:03:31. We had our first tandem team of Phil Kelly and Gina Kelly who finished the course with a time of 05:54:04.
You can see all the finishing times on the Travese Results page.
If there was an award for most bee stings, Colin Hart would win first prize. He received 16 bee stings when a swarm of bees played chicken with him right past the Silverado Motorway.
Thank you all for your support of the 2010 Traverse and the Freedom Alliance Scholarship Fund. Through transfer fees and event fees we should net around 6 to $7,000 for scholarships for the children of our servicemen killed in action.
And thanks to our support staff including motorcycle support Tim Panttaja, Gary Palmer and Jay Gentile, checkpoint and course marshal staff Brian Lewotsky, Bob Hale, Dave Ross, Treve Misemer, Andy Lightle, Nathalie Clericy, Kathy McNeill, Erik and Debbie Brown, Jason Martin, Gregg Howard, Vicki Lukina, Bob Rust, Calvin Mulder, Angelika and Preston Drake, Chris Hanson, John Early, Chip Leopard, Keith Parsons, Mark Cluttey, Tom Jones, Hal Sintov, Keith Eckstein, and our Event Director Sherry Panttaja, Timing Director Suzanne Martin, Shuttle Director Reed Price, Trail Director Ned Reynolds, Medical Director (and Ham operator) Carrie Harden, Communications Director, Webmaster and Traverse t-shirt designer Barry Wood, and Hospitality Director Jim Simescu.
Our communications staff including Communications Director Joe Lopez, Sean Reigle, Ken Rands, Patty Gentile, Jeff Parrish, Joe Ayers, Mikkle Hanson, Pat and Marilyn Graves, Bill Hines, Jessie Vargas, Josh Avila, Dan Pinvidic, Lubos Durdovic, Bill Hines and Dave Zander. Thanks to the SOARA Ham club for the use of their repeaters on Santiago Peak.
Thanks also to the staff of O'Neill Park and the U.S. Forest Service including Virgil Mink, Debra Clark and District Ranger Keith Fletcher.
We are thankful for the support of our Major Sponsors El Pollo Loco, who provided and excellent lunch, Shimano (they've supported us from the beginning), Cannodale, O'Hara's Pub (the official watering hole of the Warrior's Society), Rock n' Road Cyclery, Switchback Cyclery and The Other Room web design.
We'd also like to thank our minor sponsors, Reach Air, Cynergy Cycles of Santa Monica, Okole Stuff, Denis Duty Fabrications, KHS, Serfas, Canari, BRC, Coca Cola, Hammer Nutrition and the SHARE Mountain Bike Club.
Our next and final event of the year is the 2010 Toad Festival. We have limits of 175 for the long fun ride but no limit for the short fun ride
LONG FUN RIDE ($50) - 27.5 +- miles, 5,000 +- of elevation gain
SHORT FUN RIDE - easy ride on the trails of O'Neill Park and the Trabuco Wash Adults ($50) Kids 13 and under ($25)
If you plan on participating in the 2009 Toad Festival you must register by Friday, May 28th to receive an event t-shirt. Online and mail-in registration is closed but there is same-day registration at O'Neill. Same-day registrants are not guaranteed an event T-shirt.
The event fee includes awards for top finishers, t-shirt and lunch.
For more information on the Toad Festival fun ride go to the event web page.
Thank you all for your participation and support of the Freedom Alliance Scholarship Fund!
The Warrior's Society