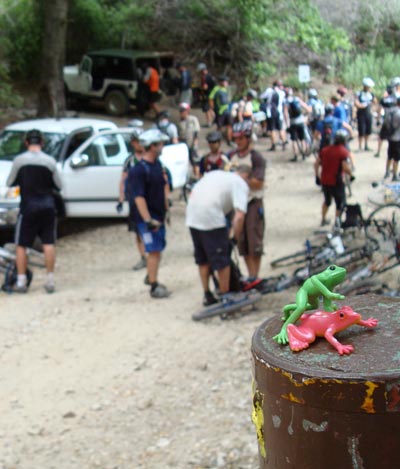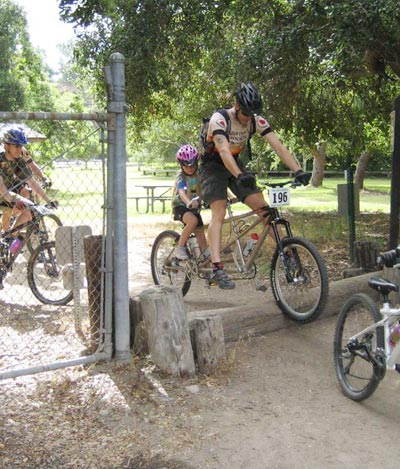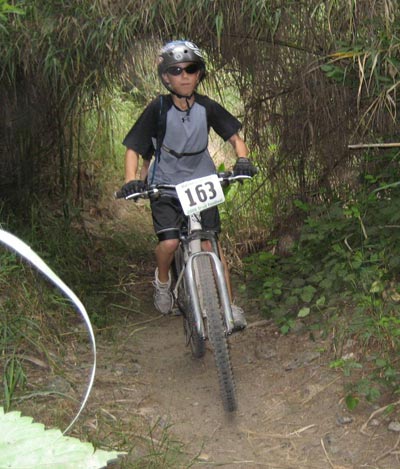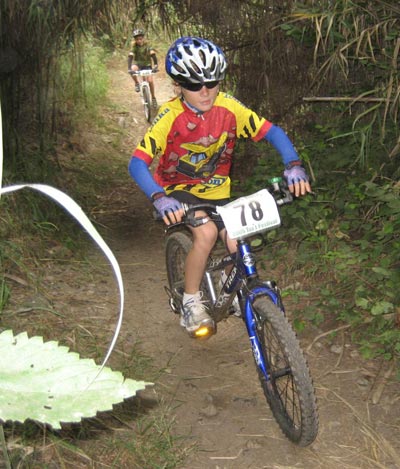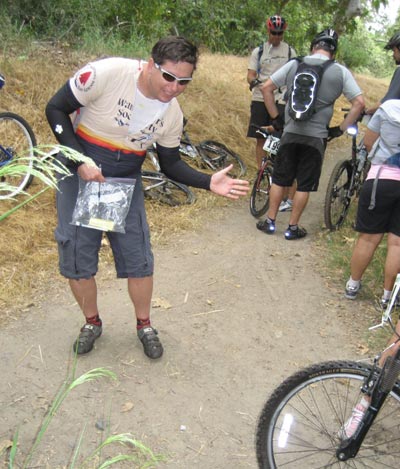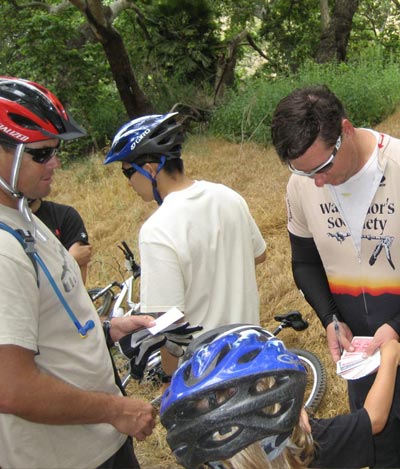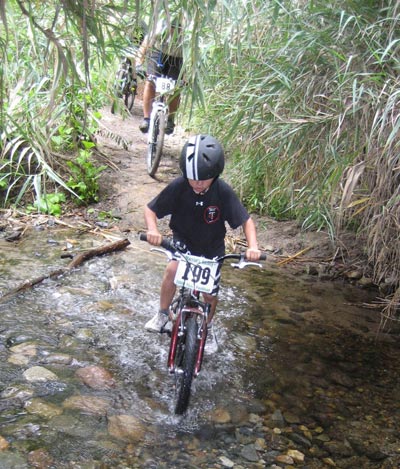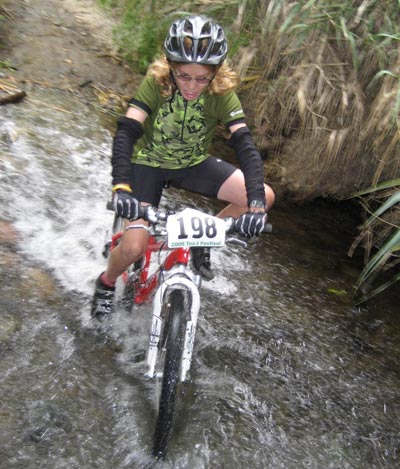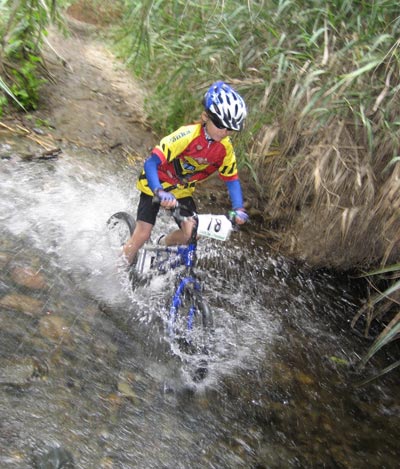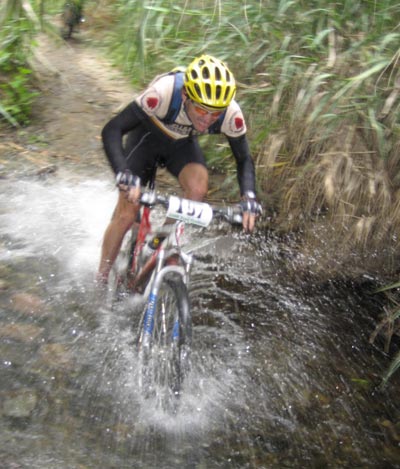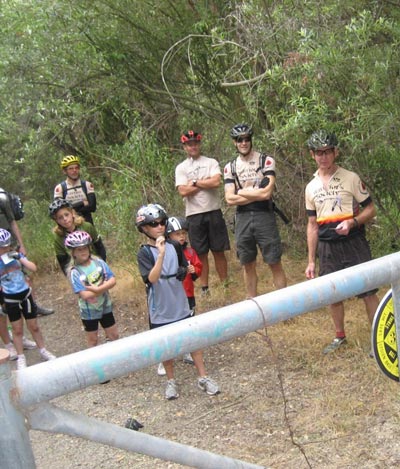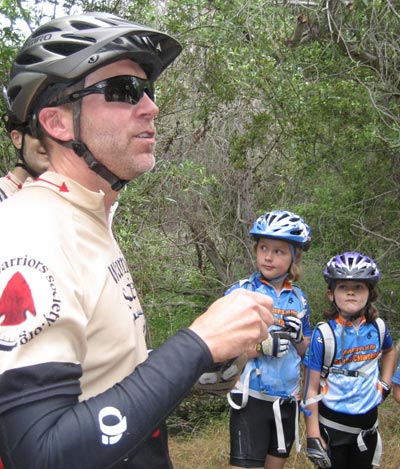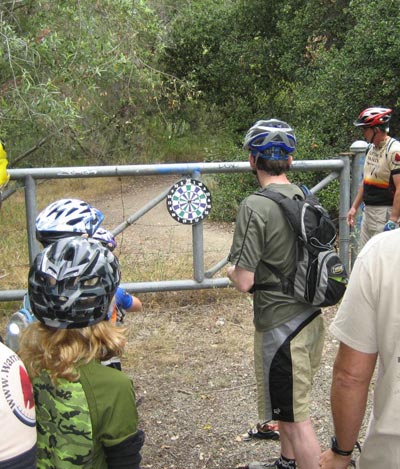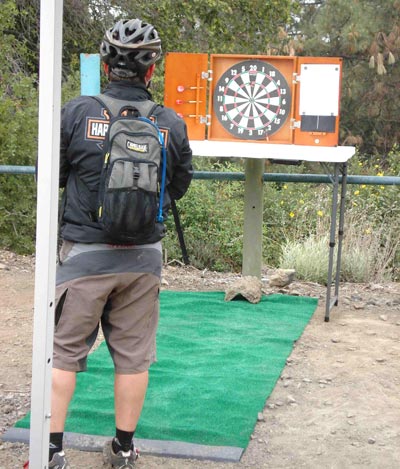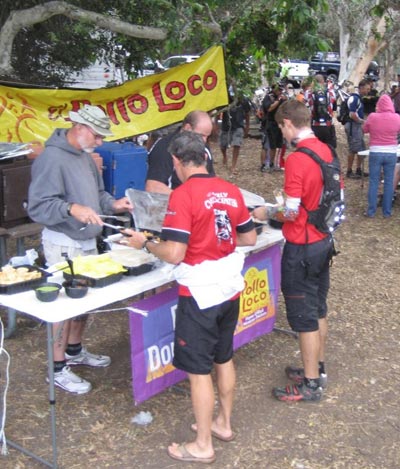 The morning of the event greeted us with dark clouds and the possibility of rain; you never know what weather to expect in June. In past events where we experienced record temps, our main concern this year was the possibility of rain. Although this was not the case we did have passing showers but they were light enough not to cause too much discomfort for the participants (although we did hear comments that is was cold up on the Main Divide).
This has been a difficult year with the financial mess that has affected so many of us, including our sponsors. We really had a difficult year getting donations to support the event and ended up having to use some of the event funds to purchase prizes. That is why it is so important to support those sponsors that did support the event despite the economic pressures they are facing. We are so grateful to our Major Sponsors Shimano, El Pollo Loco, Rock n' Road Cyclery, Switchback Cyclery, Hammer Products and E2 Hydro for their support as well as the support of our minor sponsors. Club members Preston and Angelika Drake donated $200 to assist in the purchase of prizes and we thank them for this donation. To view a list of our sponsors please see our sponsors page.
Despite the dark clouds and issues with prizes the fun of the event was not affected as was obvious by the comments of the participants; it was a fun day! We are so thankful for their support which was evident by the event selling out for a second year in a row. We expect to raise between $5,000 and $6,000 dollars for the Wounded Warrior Program. Next year the 2010 Pow Wow, in addition to supporting our trail work and advocacy, will also raise funds to provide the event costs for the 2010 Traverse and Toad Festival, which will allow us to donate all the events fees from these events to the Freedom Alliance Scholarship Fund and the charity chosen as the recipient of the Toad Festival entrance fees. Your support of these charities demonstrates to the public that mountain bikers care about more than keeping their trails open.
The event would not be possible without the volunteer support of Ken Rands, Mark Cluttey, Bob McCarter, Mike Caffrey, Jeroen Bosboom, Keith Parsons, Jesse Vargas, Treve Misemer, Preston and Angelika Drake, Colleen Rashford, Bill Hines, Matthew Miller, Fred Belcher, Dave Zander, Calvin Mulder, Debbie and Erik Brown, Matt Nourhamadian, Vicki Lukina, Brian Lewotsky, Ned Reynolds, Suzanne and Jason Martin, Reed Price, Bob Hale, Sherry and Tim Panttaja, Mary Huth, Joe Lopez, Jim Simescu and Joe Lopez.. Many of these volunteers have been at their support posts for almost as long as we have been doing these events and their dedication and passion is much appreciated. We also appreciate the staff of O'Neill Park for their kindness and assistance in helping to make our events a success.
We thank our Communications Director Joe Lopez and his team for providing excellent communications support for all our 2009 events and also thank Warrior's Society Executive Director Sherry Panttaja for her work on behalf of the club despite many hurdles she's faced in the past year. Timing Director Suzanne Martin and Staging Area Director Reed Price also deserve special recognition for their help with our events. Of course if it wasn't for our volunteers who helped maintain the trails the events would be a lot tougher. Many thanks to all our trial work volunteers who helped maintain the trails used in our 2009 events.
Thanks to Steve Foster for designing the event t-shirt and to Barry Wood for prepping it for production.
Registration for the 2010 Vision Quest and Counting Coup will open on October 1st.
Thank you all for your support of our 2009 event season!