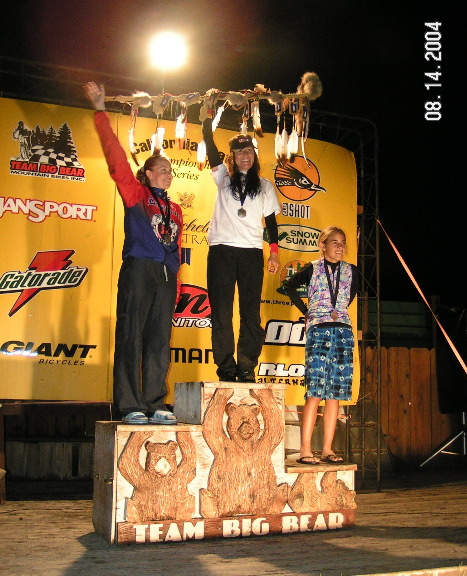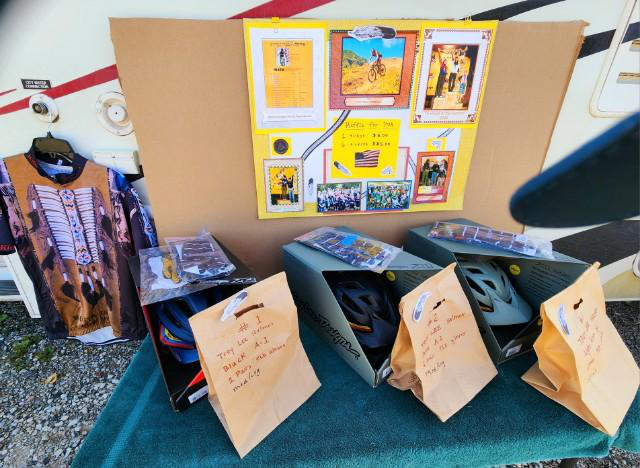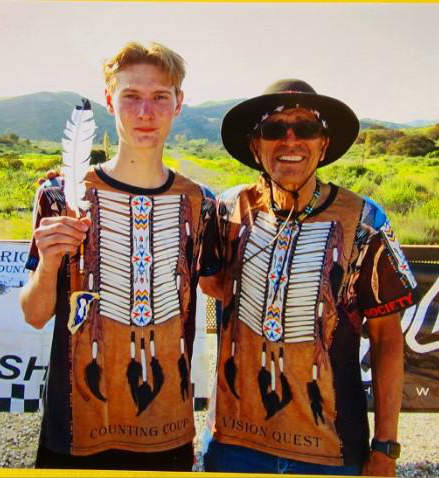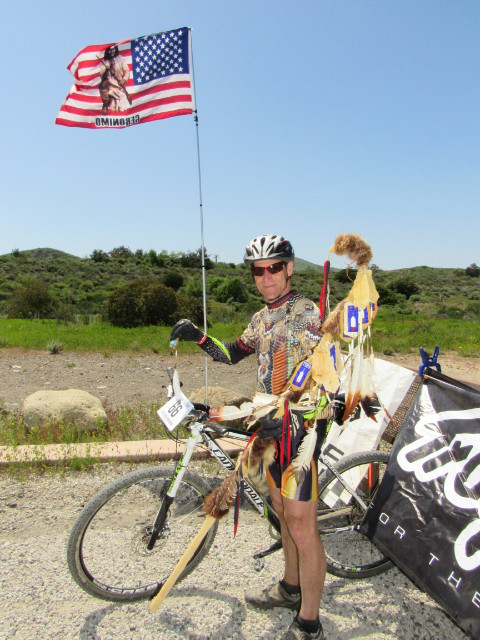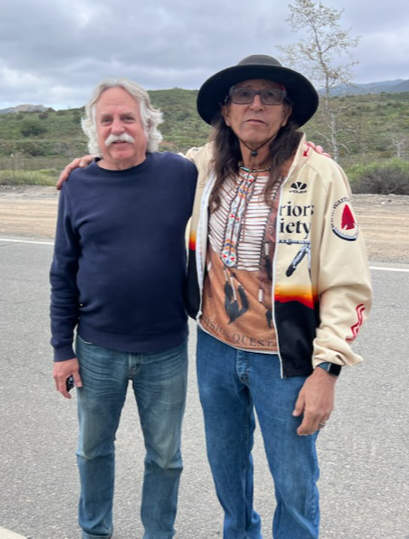 Thank you all who participated in the 2023 Counting Coup and Vision Quest events!
Many thanks to our wonderful volunteers who spend many hours on the course making sure you are taken care of. Thanks also to our sponsors El Pollo Loco, Hammer Products, Troy Lee Designs, The Other Room web design, and The Path Bike shops.
Thanks also to John Gump with OC Parks who allowed us to host the event at the Black Star Staging Area and Jake Rodriguez with the U.S, Forest Service for his support over the many years we have had these events. He works many hours and his dedication is appreciated.
Thanks also to Frank Cain for his donation to the event.
Thanks to co-event Directors Keith "Leads with Quiet Voice" Parsons, Mary "Never Tires" Huth and Communications Director Joe "Racing Buffalo" Lopez.
As you know we had a raffle to benefit Monique "Pua" Parmalee. Monique was a Warrior's Society member and contributed to keeping our trail's maintained. She was tragically killed January 5th after being struck while on her bike by a motorcycle. Monique, 42, was a professional cyclist and seven-time marathon mountain bike national champion. Her husband and two young children were devastated. Thanks to our participants we raised $600 for them. We will also be sending them Vision Quest jerseys in memory of Pua.
Our youngest finisher was Steve Mortensen, age 14 who rode the event with his father Stan. This is Steve's first attempt at the Vision Quest (he did the Counting Coup last year) and did a great job!
We had another young rider, Patrick Taylor age 17, who did a strong ride and will also be receiving a Vision Quest Finisher's jersey. If you rode up on Saddleback after the snow storms and saw only one set of track's leading up chances were that Patrick made them.
Our oldest rider was Reed Johnson, age 69; let's all hope we are fit enough when we are his age to do the same.
The "Last Man Standing" Award went to Brian Yau, tied for last place in the Vision Quest but was given the award because he crashed hard.
Some notable accomplishments:
Steve Dickson, age 61, from Plano Texas and Armando De Armas, age 67, from Orange County, completed their 10th Vision Quests and were awarded "Legend" key chains and Vision Quest finishers jerseys, which are given to all 10-year finishers. Congratulations!
Club member Jeroen Bosboom, age 61, has completed 11 Vision Quests.
Mark Scheetz, age 61, has completed 12 Vision Quests
Club member Mike Caffrey, age 56, has completed 14 Vision Quests
And the record holder for the most Vision Quest finishes is Frank Cain, age 57, who has completed 16. Once he reaches 20 Vision Quests he will be awarded a traditional pipe with "Legend" beadwork on the pipe stem.
All these participants mentioned will be receiving a Vision Quest Finishers Jersey. We still have Vision Quest Finishers jerseys for sale for $40. If you have finished a Vision Quest in the last 25 years you qualify to purchase one. To purchase one email us at: sanofan.chris@gmail.com
And include what year you finished the event.
We also initiated Nathalie Clericy and Adrian Durdovic into the Warrior's Society. Both have done great jobs supporting the event.
It was great to see responsible land use and planning advocate Mike "Foes Fear Him" Boeck who came by to visit. Mike is one of the most intelligent leaders in protecting our public lands and also protecting the public's right to responsibly access them. The public's owes him a debt of thanks for his actions on their behalf.
Next year's registration will start this October 1st and will be limited to 100 for the Counting Coup ($70 registration fee) and 100 for the Vision Quest ($90 registration fee). The event will be held on Saturday, April 6th 2024.
Here are the Counting Coup finishers (not listed by finish order):
Brad Renoutt
David Boyd
Douglas Small
Doug Everett
Shannon Neach
Charlie Ognibene
Brandon Hanna
Jay Johansson
Tyler Alverez
Kaz Chiba
Zack Schultz
Laura Morris
Johannes Schothorst
Here are the Vision Quest finishers (not listed by finish order):
Steve Mortensen
Stan Mortensen
Mark Scheetz
Clifford Clermont
Jeroen Bosboom
Doug Zanella
Armando De Armas
Trevor Zanella
James Schulze
Graham Traylor
Todd Huckins
Kelly Koontz
Mark Roknich
Jeremy Vallone
Thomas McAndrews
Greg Spanler
Brian Yau
Steve Dickson
Joseph Mandichak
Paul Vujovich
Kelley Lowery
Jeff Bradford
John White
Diego Morones
Thomas Bender
Douglas Bittner
Reed Johnson
Bob Pettingill
Dat Nguyen
Jiri Kozesnik
Justin Bradford
Darshan Ahluwalia
Joe Lahore
DanVozenilek
Bruce Tierney
Chuck Fuentes
Aaron Baldwin
Jared Shimizu
Eric Williams
Michael Caffrey
Joe Cancellieri
Greg Beilfuss
Matthew Costello
Patrick Tracy
Bob Bancin
Frank Cain
– Chris Vargas AKA Dances With Hornets