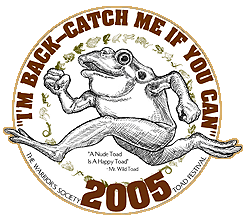 The 2005 Toad Festival
Story by Chris Vargas
Photos by Mark Scheetz and Rachael Park

After having the Toad Festival in the fall since its inception, and having to deal with the heat and threats of fire postponing the event, we moved the event to May. Little did we expect that yes, we'd avoid a fire closure, but not the heat; It was a 92 degree day.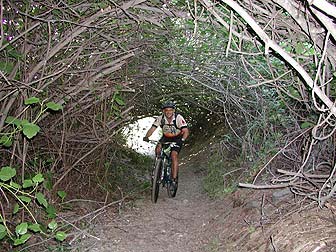 But the heat did not stop over 120 participants from showing up and having a good time. From my point of view, this was an easy event compared to the logistical nightmare that is the Pow Wow event; I even slept a decent 5 hours the night before and also had a chance to talk with many of the participants during the event.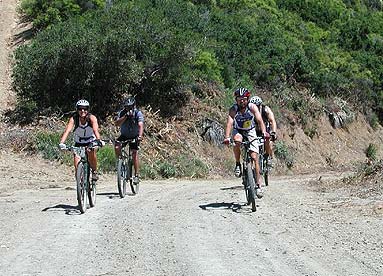 Although the Toad Festival is billed as a "fun" event with games, it still demands a high level of fitness to complete the course (27 miles and 5,000 feet of elevation gain) and as I mentioned the heat did not help matters one bit. We made sure we had plenty of water and as a bonus we had plenty of ice cream waiting for the participants at the third game station up on the Main Divide Road (after the difficult climb up Trabuco Peak).

Despite the heat the participants for the most part had smiles on their faces and were up to the challenge. Warrior's Society members Paul Miller and Brian Lewotsky decided they'd take turns running and riding a bike on the course. We even had one participant show up in sweatpants, but seeing the guy riding in sweatpants quickly put our support crews into action and the sweat pants became sweat shorts as they "scalped" the legs off the pants.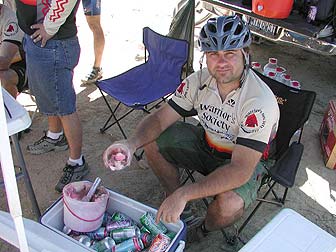 The most impressive rider at the event was 11-year old Camron Panttaja, son of Sherry and Tim (the owners of Switchback Cyclery). This was a difficult ride for an adult, can you imaging an 11-year old doing it? Camron really struggled at points along the way as Sherry pointed out in an email to me after the event:

"He was challenged mentally and physically many times out there on the trail and I was amazed by his determination to keep going and complete his journey. He was very proud of himself last night and is looking forward to doing the event again... It was wonderful to be out there as a family and work through the challenges together and have the support of friends along the way.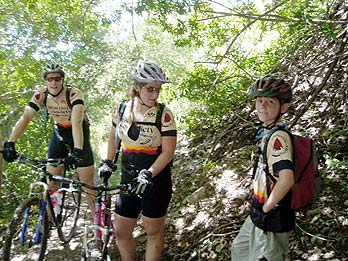 Camron learned about perseverance, determination and challenges. During his ride across the main divide we talked about what he was learning and that these will be memories he will use in the future to get him through challenges he will face in his lifetime. Not just challenges on his bike, but things he will face in relationships, workplace and life. He rode away from this ride with a broadened experience he will use the rest of his life..."

At times of deep stress - when in the process of preparing for these events and the challenges that come up - I often wonder if it's worth it. I only have to remember experiences like Camron's, shared by many who participate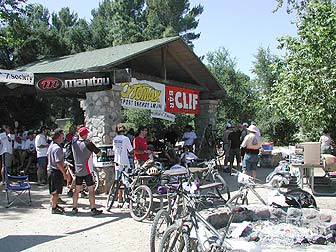 in our events, to give me the strength to continue. Although this was the Toad Festival, for Camron it was a Vision Quest and in the spirit of that the Warrior's Society will be awarding him a Vision Quest Coup feather at our next meeting.

After returning from the ride and playing the games everyone was treated to a great pasta lunch prepared by our Master Chef Jim Simescu and his lovely assistant Genny Devries. We had plenty of prizes to raffle off so a large percentage of the field got something. We also had a separate raffle for some great prizes, including a disc break set donated by Shimano, a shock donated by Manitou and a great bike donated by Tim and Sherry. Ned Reynolds won the disc break set, Keith Eckstein won the shock and Brian Ephraim won the bike.


Mark Scheetz took a lot of photos and posted them on this web page.

Thanks to all club members, nominees and supporters who worked as support and did such a great job. Special thanks to Jay Gentile and Mike Caffrey for providing mobile EMT support; to Jesse Vargas for helping to load and unload our equipment before and after the event; Art Zippel for the t-shirt design; Jim Simescu for cooking an delicious lunch; and Joe Lopez our Communications Director. We also thank the staff at O'Neill Park and Virgil Mink of the U.S. Forest Service for all their help in making this event a success.

We also truly appreciate the support of all our sponsors who provided the great prizes. And last but not least thanks to all our participants for joining us at the 2005 Toad Festival.

See you at the Sundown Sprint Series.
---